Contracts and Brass Ring Notes at "New York Pitch Conference News" http://newyorkpitchconference.com/pc-news.htm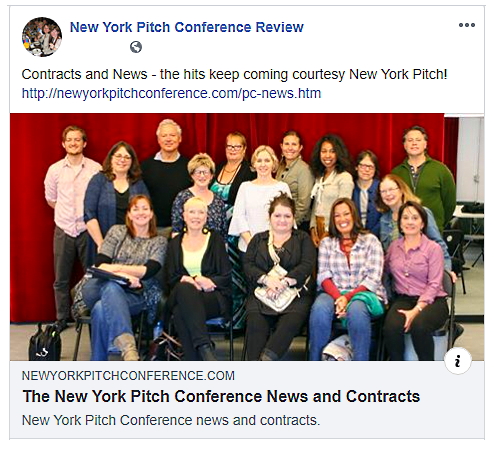 _________________
"As the better days grew farther apart, I decided maybe there was something wrong with my story that I couldn't see. So, I spent more money that my book wasn't earning on the Algonkian Writer's Conference. The New York Pitch proved the best decision of my fiction writing career..."
Cate Holahan - http://www.cateholahan.com

_________________

https://www.youtube.com/playlist?list=P ... ZrCKToyLPL
Short and longer interviews and clips with NYC writers.
__